The Ring App is a mobile application developed by Ring, a home security company owned by Amazon. It is designed to work in conjunction with Ring's range of smart home security devices, including video doorbells, security cameras, and alarm systems. The app provides users with access to live video feeds, alerts, and management of their Ring devices.
Features and benefits of the Ring App
The Ring App offers a range of features and benefits that enhance home security and convenience. Some of the key features include:
Live Video Feeds: Users can view real-time video footage from their Ring cameras or video doorbells directly on their mobile devices.
Alert Notifications: The app sends instant notifications when motion is detected or when someone rings the doorbell, allowing users to respond promptly to any potential security threats or visitors.
Two-Way Audio: Users can communicate with visitors or potential intruders through the app, thanks to the two-way audio feature.
Remote Access: The Ring App allows users to control and monitor their Ring devices from anywhere using their mobile devices, providing peace of mind even when away from home.
Smart Home Integration: The app can be integrated with other smart home devices and virtual assistants like Amazon Alexa, enabling seamless control and automation of home security.
Community Sharing: Ring users can join the Neighbors feature, where they can contribute to a virtual community, sharing and receiving alerts, videos, and safety information from their neighbors.
In conclusion, the Ring App is a powerful tool that enhances home security and convenience. With its range of features and benefits, it provides users with peace of mind and the ability to monitor and manage their Ring devices from anywhere. To download the Ring App and start enjoying these features, visit their official website or download it from your respective app store.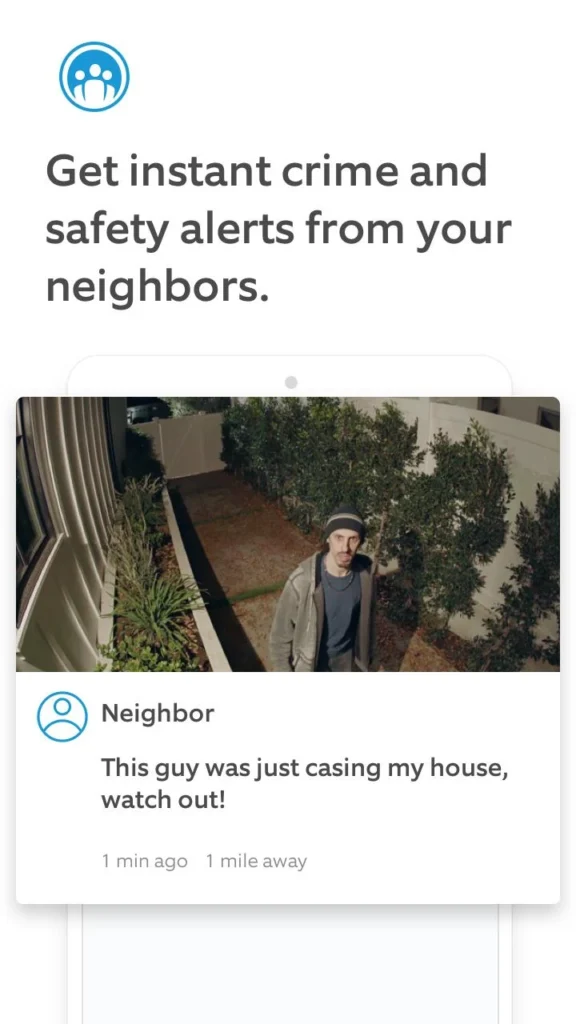 How to Download the Ring App
Step-by-step guide for downloading the Ring App
If you're interested in using the Ring App for your Ring Video Doorbell or other Ring products, here's a step-by-step guide on how to download it:
Open the app store on your device (e.g., the App Store for iOS or Google Play Store for Android).
In the search bar, type "Ring" and tap on the search result.
Click on the "Install" or "Get" button to begin the download.
Enter your device's password or use biometric authentication (e.g., Face ID or Touch ID) if prompted.
Wait for the download to complete and the app to install on your device.
Once installed, open the Ring App and follow the on-screen instructions to set up your Ring device.
Download options for different devices (iOS, Android, etc.)
The Ring App is available for various devices, including:
iOS devices: You can download the Ring App from the App Store on your iPhone or iPad.
Android devices: You can download the Ring App from the Google Play Store on your Android smartphone or tablet.
Windows and Mac computers: You can access the Ring App through a web browser by visiting the Ring website and logging into your account.
Amazon Fire tablets: The Ring App is available for download from the Amazon Appstore on your Fire tablet.
Please note that the availability of the Ring App may vary depending on your region and device compatibility. It's always recommended to check the official app stores or the Ring website for the latest version and download options.
Setting Up the Ring App
Creating a Ring account
Setting up the Ring app is a straightforward process that requires creating a Ring account. Here's how you can do it:
Download and install the Ring app from your device's app store.
Open the app and tap on "Create Account" to start the registration process.
Enter your email address and create a secure password for your Ring account.
Follow the on-screen instructions to complete the account setup, including verifying your email address.
Once you have created your Ring account, you can proceed to connect your Ring devices to the app.
Connecting Ring devices to the app
After creating your Ring account, you can easily connect your Ring devices to the app. Here's how:
Open the Ring app and sign in to your account.
Tap on the "Set Up a Device" option in the app's menu.
Select the type of Ring device you want to set up, such as a Ring Video Doorbell or Ring Security Camera.
Follow the step-by-step instructions provided in the app to connect your Ring device to your Wi-Fi network and complete the setup process.
Once your Ring device is connected to the app, you can access its features and settings directly from your smartphone or tablet. It allows you to monitor your home's security, receive real-time alerts, and control your devices remotely.
Setting up the Ring app is essential to fully utilize the features and functionality of your Ring devices. With a few simple steps, you can enjoy enhanced home security and peace of mind.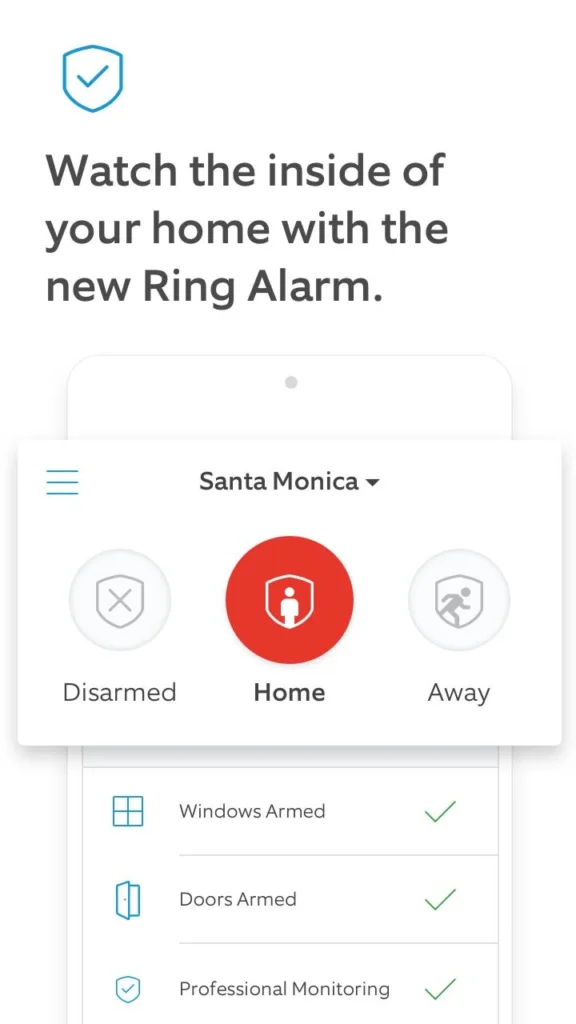 Using the Ring App
Navigating the Ring app is a breeze, allowing users to easily access and control their Ring devices. Here are some key tips for using the app effectively and exploring its various features and functionalities:
Navigating the app interface
Upon opening the app, you'll be greeted by a clean and user-friendly interface.
The main dashboard provides an overview of all your connected Ring devices, allowing you to quickly monitor and manage each one.
The menu on the top-left corner of the app provides easy access to different sections, such as the Events, Devices, and Settings.
Exploring the different features and functionalities
The Events section allows you to view and review past events captured by your Ring devices, such as motion alerts and video recordings.
In the Devices section, you can manage and customize the settings for each of your Ring devices, including motion detection sensitivity, notification preferences, and more.
The Live View feature enables you to stream live video feeds from your Ring devices directly on your smartphone or tablet, giving you real-time access to your home security.
With the Ring app, you can also set up smart notifications, create custom motion zones, and even integrate your Ring devices with other smart home devices.
Using the Ring app enhances your overall experience with Ring products, providing you with convenient access to security features right at your fingertips.
Disclaimer:
Download links, if any, attached to this article do not belong to our site, but rather to another site. We only provide explanations and links, if any, because we are bound by the Millennium Copyright Act.
You can also see about: Sonos App Download – Control Your System.