Sumup App is a mobile payment solution that allows small businesses, freelancers, and entrepreneurs to accept card payments anytime, anywhere. With Sumup App, you can turn your smartphone or tablet into a secure card reader and start accepting payments instantly. It offers a range of features including contactless payments, invoicing, a virtual terminal, and detailed sales reporting. The app is easy to use and does not require any upfront costs or monthly fees.
1. Setting Up SumUp App
Step by step guide to setting up SumUp App
Download the SumUp App from your phone's app store.
Create a SumUp account by providing your email and personal information.
Connect your SumUp Card Reader to your smartphone or tablet via Bluetooth.
Follow the on-screen instructions to link your bank account and configure your business details.
Start accepting payments through the SumUp and receive funds directly to your bank account.
2. Sumup Card Reader
Exploring the Sumup Card Reader and its functionalities
Sumup App offers an efficient and convenient way to accept payments on the go. The Sumup Card Reader is a compact device that connects wirelessly to your smartphone or tablet. With its sleek design and user-friendly interface, it allows you to easily accept card payments from your customers. Plus, it supports contactless payments, making transactions quick and hassle-free. Whether you're a small business owner, a freelancer, or a service provider, the Sumup Card Reader is a must-have tool for accepting payments wherever you are.
3. Accepting Payments with Sumup App
How to easily accept credit card payments using Sumup
If you're a small business owner or freelancer looking for a convenient way to accept credit card payments, look no further than the Sumup App. With this user-friendly app, you can easily turn your smartphone or tablet into a point-of-sale device. Simply download the app, connect the Sumup card reader, and start accepting payments on the go. It's a hassle-free solution that allows you to expand your customer base and boost your sales.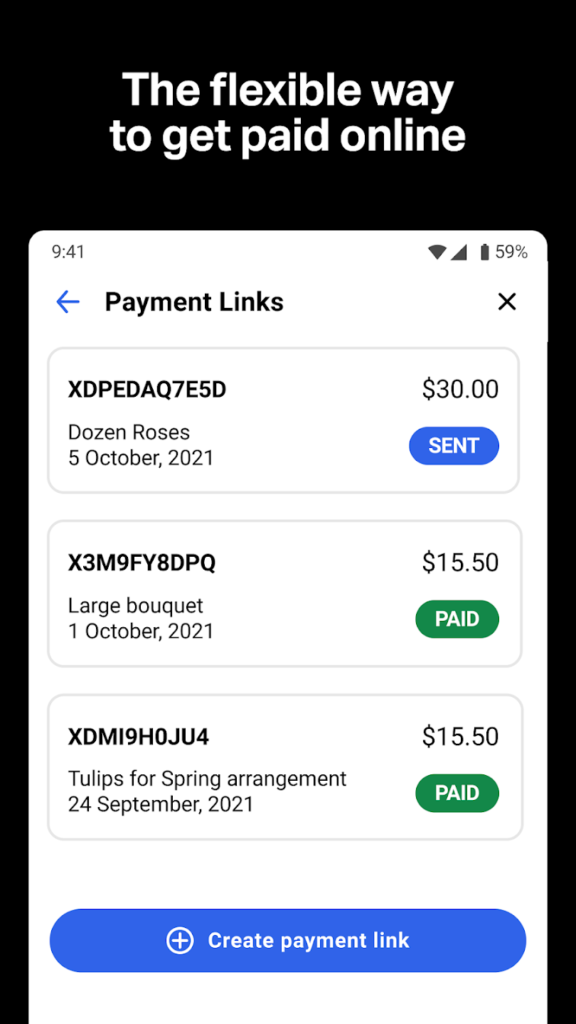 4. Sumup App Fees and Pricing
Understanding the fees and pricing structure of Sumup App
The app offers a simple and transparent pricing structure for businesses of all sizes. With no monthly fees or contract, users only pay a small transaction fee for each sale. Sumup also provides a selection of card readers to suit different business needs. Whether you're a small vendor or a large retailer, Sumup ensures affordable and hassle-free payment processing.
5. Sumup App Security Measures
Overview of the security measures implemented by Sumup
Sumup takes the security of its users' information seriously. The app employs multiple security measures to ensure that your transactions and data remain safe. These measures include:
Encryption: All data transmitted between the app and the server is encrypted, ensuring that any sensitive information is protected.
Secure Socket Layer (SSL) technology: Sumup App uses SSL technology to establish a secure connection between your device and the server, preventing unauthorized access.
Tokenization: The app tokenizes card information, replacing sensitive data with unique tokens, reducing the risk of data theft.
Two-Factor Authentication: Users can enable two-factor authentication to add an extra layer of security and prevent unauthorized access.
Fraud prevention: Sumup utilizes advanced fraud detection algorithms to identify and prevent fraudulent transactions.
Secure data storage: User data is stored on secure servers, protected by firewalls and monitored 24/7 to ensure the highest level of security.
With these robust security measures in place, users can trust Sumup to handle their transactions safely and securely.
6. Sumup App Integration with E-commerce Platforms
How to integrate Sumup App with popular e-commerce platforms
App offers seamless integration with popular e-commerce platforms, empowering business owners to accept card payments effortlessly. With just a few simple steps, you can connect Sumup App with platforms like Shopify, WooCommerce, and Magento. This integration allows you to provide a convenient and secure payment option to your customers, enhancing their shopping experience and boosting your sales.
7. Sumup App Customer Support
Guidance on accessing and utilizing Sumup customer support
Sumup provides comprehensive customer support to ensure a smooth experience for its users. To access support, open the app menu and select the "Help" option. From there, you can find various resources like FAQs, video tutorials, and articles. If you need further assistance, you can also contact their support team via email or phone.
8. Conclusion
Summary of Sumup App's benefits and final thoughts
Its benefits include easy setup and use, enabling businesses to accept payments anywhere, anytime. It provides secure transactions and real-time reporting, helping businesses track their sales and manage inventory efficiently. Sumup App is an essential tool for small businesses looking to simplify their payment processes and increase customer satisfaction.
Disclaimer:
Download links, if any, attached to this article do not belong to our site, but rather to another site. We only provide explanations and links, if any, because we are bound by the Millennium Copyright Act.
You can also see about: Live Cricket Streaming App Download Latest V.