Metal Slug: Awakening is an action-packed mobile game that brings the classic Metal Slug series to the palm of your hands. Developed by Tencent Games and SNK Corporation, this game offers a nostalgic experience for fans of the franchise and introduces new players to the thrilling world of Metal Slug.
Brief overview of the Metal Slug: Awakening
Metal Slug Awakening combines the iconic run-and-gun gameplay with modern graphics and controls optimized for mobile devices. Players can choose from a variety of characters, each with their unique abilities, and engage in intense battles against hordes of enemies and challenging bosses. The game features both a single-player campaign and multiplayer modes, allowing players to team up with friends or compete against each other in real-time battles.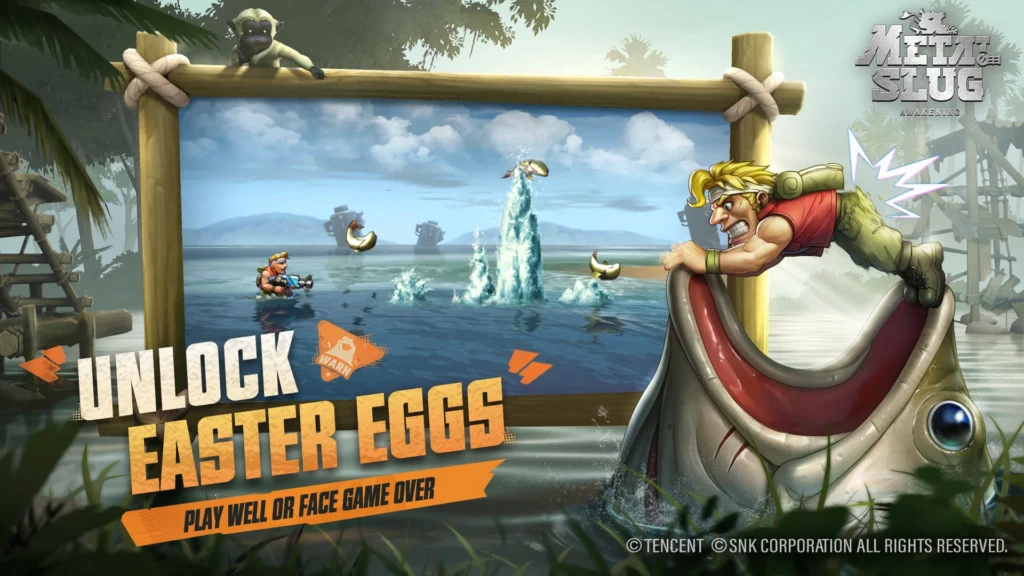 History and popularity of the Metal Slug series
The Metal Slug series has been a beloved franchise since its debut in 1996. Known for its fast-paced action, stunning pixel art, and humorous elements, Metal Slug quickly gained popularity among arcade enthusiasts and console gamers. Over the years, the series has expanded to various platforms, including home consoles, handheld devices, and now mobile phones. Metal Slug Awakening continues the legacy of the series by delivering an authentic Metal Slug experience while introducing new features and content for players to enjoy.
Gameplay Mechanics and Features
Controls and gameplay mechanics in Metal Slug: Awakening
Metal Slug: Awakening offers an exciting and action-packed gameplay experience for fans of the classic Metal Slug series. The game features intuitive controls that are easy to pick up, allowing players to jump right into the action. Whether you're a seasoned player or new to the franchise, you'll quickly get the hang of the controls and start blasting away enemies with your arsenal of weapons.
In terms of gameplay mechanics, Metal Slug: Awakening stays true to its roots by delivering fast-paced side-scrolling shooting action. Players will navigate through various levels, encountering hordes of enemies and challenging bosses along the way. The game also introduces new mechanics, such as the ability to transform into powerful Metal Slug vehicles, adding an extra layer of excitement to the gameplay.
Different game modes and missions available
Metal Slug Awakening offers a variety of game modes and missions to keep players engaged. The main campaign takes players through a thrilling storyline, where they will face off against different enemy factions and uncover the secrets behind their actions.
In addition to the main campaign, the game also features various side missions and challenges that provide additional gameplay opportunities. These missions offer unique objectives and rewards, allowing players to further explore the game's world and test their skills.
Furthermore, Metal Slug: Awakening includes multiplayer modes, allowing players to team up with friends or compete against each other in intense battles. Whether you prefer cooperative play or competitive matches, there's something for everyone in Metal Slug Awakening.
Overall, with its engaging gameplay mechanics, diverse game modes, and challenging missions, Metal Slug: Awakening is a must-play for fans of the series and newcomers alike. Get ready to embark on an adrenaline-fueled adventure filled with explosive action!
Characters in Metal Slug: Awakening
Introduction to the main playable characters
Metal Slug Awakening is an action-packed mobile game that features a diverse roster of playable characters. Each character brings their own unique skills and abilities to the battlefield, making the gameplay experience exciting and dynamic.
The main playable characters in Metal Slug Awakening include Marco Rossi, Tarma Roving, Eri Kasamoto, and Fio Germi. Marco Rossi is the leader of the Peregrine Falcons Special Forces Squad and is known for his all-around combat skills. Tarma Roving is an expert in heavy weaponry and provides excellent support during battles. Eri Kasamoto is a skilled sniper who excels at long-range attacks, while Fio Germi is a versatile fighter with expertise in explosives.
Unique abilities and skills of each character
Each character in Metal Slug: Awakening has their own set of unique abilities and skills that can turn the tide of battle. Marco Rossi, for example, can call in airstrikes to deal massive damage to enemies. Tarma Roving can deploy powerful turrets to provide cover fire. Eri Kasamoto can perform critical headshots that instantly eliminate enemies, and Fio Germi can unleash devastating explosive attacks.
These unique abilities and skills allow players to strategize and choose characters that complement their playstyle. Whether you prefer close-quarters combat or long-range sniping, Metal Slug Awakening offers a character for every type of player.
With its diverse cast of characters and their distinct abilities, Metal Slug: Awakening provides an immersive and thrilling gaming experience that will keep players engaged for hours on end. So gather your squad, choose your favorite character, and get ready for intense battles in Metal Slug Awakening!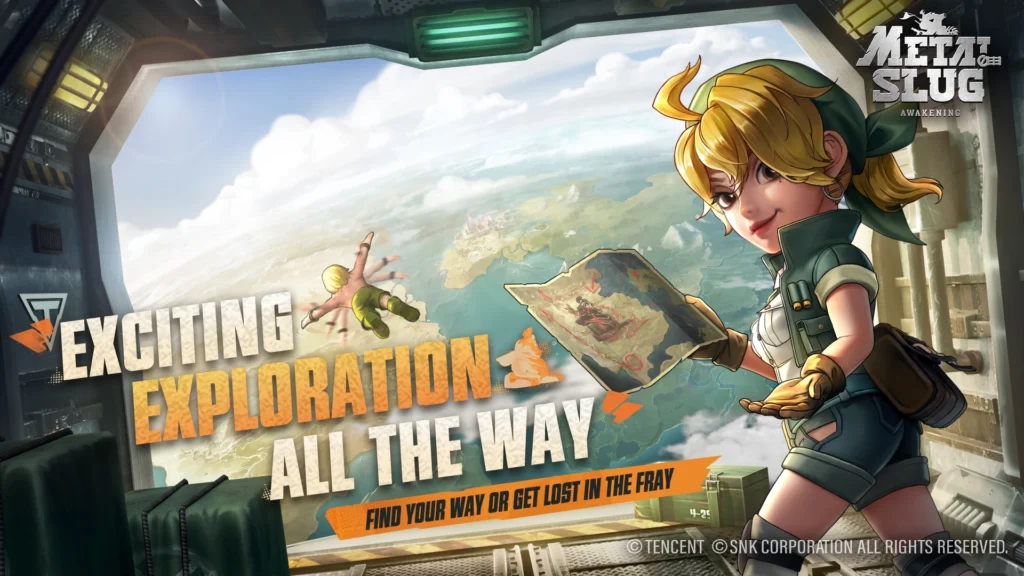 Weapons and Power-ups
Overview of the various weapons and power-ups in the game
Metal Slug Awakening offers a wide range of exciting weapons and power-ups to enhance your gameplay experience. From the classic machine gun to the devastating rocket launcher, each weapon brings its own unique abilities and firepower. Additionally, power-ups like the Metal Slug tank or the protective shield can give you an edge in battles.
Strategies for using them effectively in battles
To maximize your effectiveness in battles, it's important to strategize and make the most of your weapons and power-ups. Here are a few tips:
Experiment with different weapons: Each weapon has its own strengths and weaknesses. Try out different combinations to find the ones that suit your playstyle and the situation at hand.
Utilize power-ups strategically: Timing is key when using power-ups. Activate them at the right moment to gain an advantage or turn the tide of battle in your favor.
Prioritize targets: Some weapons are more effective against certain enemies or bosses. Identify their weaknesses and use the appropriate weapon to deal maximum damage.
Stay mobile: Constantly move and dodge enemy attacks while using your weapons. This will help you avoid damage and maintain control over the battlefield.
By mastering the use of weapons and power-ups in Metal Slug: Awakening, you'll be able to conquer challenging levels and defeat formidable enemies with ease. So gear up, grab your favorite weapon, and get ready for an action-packed adventure!
Disclaimer:
Download links, if any, attached to this article do not belong to our site, but rather to another site. We only provide explanations and links, if any, If you think you own any content posted here, just contact us and we'll remove that content immediately because we are bound by the Millennium Copyright Act.
You can also see about: Packet Tracer Download 8.2.1: How to Download and Install Packet Tracer.